Wildlife in Nagarhole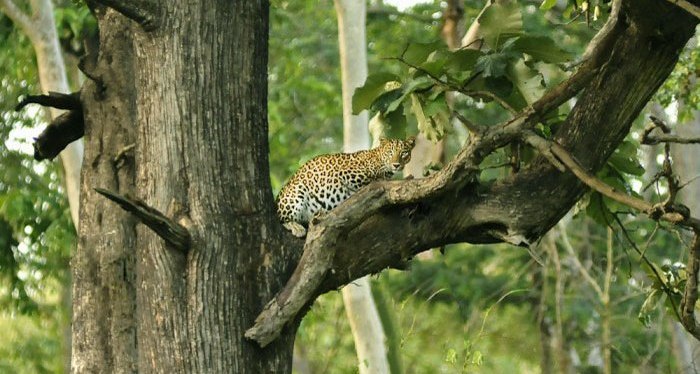 Nagarhole is a beautiful place where tourists throng every year. This is a place where you will find natural beauty of a wild habitat of the animal kingdom. The picturesque Nagarhole is an awe-inspiring locale to behold. So Many animals together resting peacefully in their favorable habitat, though recreated for their convenience seems to be so natural that it becomes an overwhelming experience for the tourists. Nagarhole is also famous for its flora and fauna. A rich land is what we can call Nagarhole fertile with a rich pant and animal kingdom.
The Wildlife Sanctuaries in Nagarhole stretches for acres of land with varied vegetation. The hilly terrains are filled with dense deciduous forests. The sanctuary is richly filled with Bamboos, Natural teak, Anogeissus latifolia, Terminalia, Crenulata/Terminalia Tomontosa, Grewia, and Indian Labumusum, Aredesia and Solanancea.
The sanctuary houses Elephants, Gaur, Banner, Macaque, Common Langur, Tigers, Leopards, Chital, Panther, Sloth Bear, Python, Barking Deer, Four Horned Antelope, Otter, Crocodiles (Mugger), Giant Flying Squirrel, Sambar, Hyena, Wild Dog, Wild Boar, Mouse Deer, Spotted Deer, Jackal, Hare, Porcupine and Mongoose. There are innumerable birds in the sanctuary like Peacock, Grey Jungle Fowl, Red Spur Fowl, Grey Partridge Quails, Goggle Eyed Plower, Malabar Whistling Thrush, Large Racket-Tailed Dronge, the Magpie-robin, Spotted Babbler, Small Green Barbet, Green Pigeons, Brown Dove, Malabar Grey Hornbill, Bulbuls, Mynahs, etc. The carnivorous avians include Eagles, Hawks, Buzzards, Harriers, Falcons and King Vulture. The migratory birds are wonderful to look at as they as so many in numbers and of varied choices.