Excursions from Nagarhole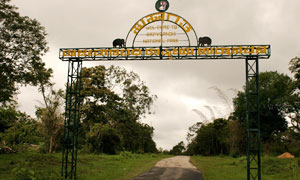 Nagarhole is a brilliant tourist spot as in this place you will find nature at its best. Lying close to Bangalore and Mysore, this place is definitely one of the best weekend getaways in India. Not only weekend getaways but if you like the wilderness and want to be a part of the wild life at any time of the year, this place can be your dream location for various Excursions from Nagarhole.
Some important Excursions from Nagarhole are as follows:
Bandipur National Park
Kabini River
Ranganathittu Bird Sanctuary
Coracle ride
Rajiv Gandhi National Park
Excursions from Nagarhole will alow you to tour the different nearby places of interest and experience the wildlife at the various other wildlife sanctuaries and national parks around Nagarhole.
Nagarhole and the natural climate:
Nagarhole, the beautiful weekend getaway location lies in the southern part of India and has a sultry temperature for the year long except the mild winters. The summer is followed from March to May with an average temperature of 33°C. Summer is followed by a wet monsoon, which begins from June and lasts till September. The rainfall in the monsoons average at around 1300mm - 1800 mm. The soothing winter spans for four months, from November to February with an average temperatures at around 14° C.
Nagarhole wildlife:
Nagarhole houses an extensive wildlife. Nagarhole is famous for its variety of flora and fauna. Many rare species of animals that are being conserved in the region find a graceful existence, amidst green lands, carpeted with grass. The trees strewn all around the national park are wonderful to behold.