There is no dearth of activities one can indulge in when touring Ooty. In fact, Ooty is a multifaceted tourist destination that affords trekking, mountaineering, boating, horse riding, shopping and even gambling. The entire gamuts of things to do in Ooty are listed below.
Nilgiri Mountain Railway
The experience seekers and wanderers could also take a little toot-toot trip on the Nilgiri Mountain Railway. This becomes a must as the Nilgiri Mountain Railway is enlisted in the list of UNESCO World Heritage Sites..Read More
Boating at Pykara Lake
The experience seekers could enjoy Boating at Pykara Lake. The tranquility and serenity of the lake win the hearts of the visitors. Boating at the lake adds a cherry on the iced cake.
Horse Riding at North Lake
The experience seekers, adventure seekers, and nature lovers can enjoy Horse Riding at North Lake. For a unique and fun experience, you may explore the hilly terrains on your own. Guides are also available.
Trekking in Nilgiris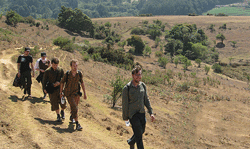 Explore the wonders of nature with trekking in Nilgiris. Various circuits and trails are waiting to be looked up for in the beautiful folds of the Nilgiri Hills. This is good for the adventure seekers and wanderers..
King Star
King Star is the place for shopaholics. This is a paradise for chocolate lovers. Here, chocolate in all possible flavors and tastes are available to tickle the tastebuds of the guests...
Jolly World
For kids, fun lovers and wanderers Jolly World is the place to be. It is an amusement park features a lot for the kids to be occupied. There are games, rides, etc., available for the kids...
Race Course
Urbanist and wanderers could visit the Race Course and enjoy the race of horses. The place also becomes a must visit due to the beautiful backdrop of Nilgiris...Read More
Choco Galleria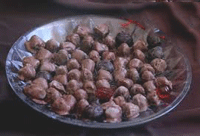 Choco Galleria is a place for shopaholics and foodies. This is a one-stop shop showcasing delicious homemade chocolates. These are a retreat for travelers wanting to take a token of old world charm of a forgotten era...
Main Bazaar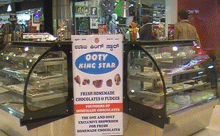 Main Bazar is a perfect hub for the shopaholics. From this market, you can get some fresh local tea packets for back home. There are some various other commodities available in the market at affordable price...
Poompuhar Emporium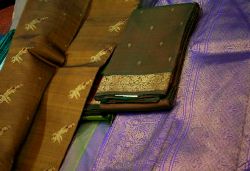 The Poompuhar Emporium is a perfect destination for connoisseurs and shopaholics. Here, unique and authentic artifacts and handicrafts are showcased under one roof. You can also buy some as souvenirs...
Udhagamandalam Kairali Emporium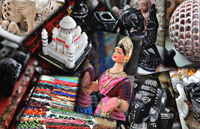 The Udhagamandalam Kairali Emporium is another hub for shopaholics and connoisseurs. The emporium showcases an exclusive range of handicrafts of Tamil Nadu. These artifacts could also be bought as souvenirs...