How to Reach Nagarhole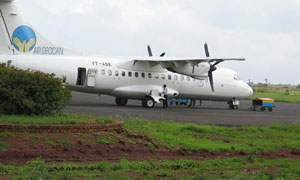 Nagarhole National Park, also known as Rajiv Gandhi National Park, is one of the most famous wildlife reserves in the southern part of India. Located in Kodagu district and Mysore district in Karnataka, it was declared the 37th Project Tiger Tiger reserve in the year 1999. You can reach the national park by the following routes:
By Air : Mysore Airport is the nearest airport to the Nagarhole National Park, which is around 95 kms away. The airport in Mysore is connected with Bangalore by the way of flights on a regular basis. Bangalore's international airport is well-connected with several important cities of India and other destinations around the world by the way of regular flights. The distance between Mysore and Bangalore is around 140 kms. From Bangalore airport, it takes around 5 kms to reach the Nagarhole national park.
By Train : The Mysore railway station is the nearest railway station to the national park that is around 90 kms. Mysore and Bangalore are well-connected. Bangalore, around 220 kms away from Nagarhole is well- connected to all the other cities of the country. Once at Bangalore or Mysore, you can hire taxis to reach the Nagarhole national park that costs around 5,000 INR and around 2,000 INR, consecutively.
By Road : Nagarhole is well connected to all the prime cities of India through Mysore and Coorg. The Karnataka State Transport runs buses between the national park and other important cities in the state. You can also opt for a regular private bus to the national park from Bangalore, Mysore and Madikeri.