Tourist Attractions Coonoor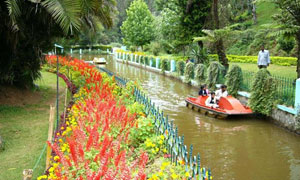 Coonoor is one of the most frequented hill stations in South India. This picturesque hill stations is also a favorite hunt for the trekkers and hikers . It lies in close proximity to Ooty. There are many tourists' attractions in Coonoor which are well worth considering and provide you a welcome respite from the sweltering heat of the summer.
Some of the places of interest in Coonoor are:
Sim's Park This 12 hectare park has a wide variety of flora species. It is constructed in the Japanese style garden and is named after J.D Sim who is the secretary of the Madras club in 1874.
Dolphin's Nose Point lying 10 kilometers from Coonoor offers you a panoramic view of the entire town of Coonoor and the sprawling Nilgiri hills. The famous Catherine Falls is also viewable from here.
Lamb's Rock is another scenic destination which provides you a spectacular view of the entire tea and coffee plantation around Coonoor.
Droog lying 13 kilometers from Coonoor has historical connotations. It houses a fort which was built during the time of Tipu Sultan.
If you are thinking of getting away from Coonoor for a day or two then Ooty is a good bet. The exquisite scenery of Ooty with its lake and coffee plantations offers you a welcome respite from the din and bustle of city life.
You can also make your journey interesting in Coonoor by entering one of the many coffee plantations here and getting a first hand experience about how tea is plucked, picked and processed.
Some fast facts about Coonoor
Population 48,000
Languages Tamil and English
Best time to visit October-March
STD Code 0423