Wildlife in Mudumalai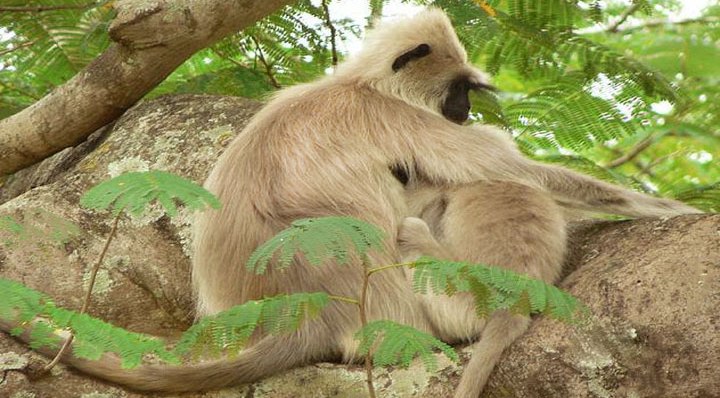 Mudumalai and its hilly terrains have a huge collection of different species of trees where it houses a vast wildlife in store for the tourists. In the Mudumalai National Park you can also see a lot of animals living in their natural habitat.
Fauna:
Among the animals we can see the big asian elephant, tiger, leopard, gaur, hyena, Jackal, Sloth Bear, Sambar, Chital, Muntjac, Mouse Deer, Wild Boar, Stripe-necked Mongoose, Nilgiri Tahr (adjoining areas), Porcupine, Giant Flying Squirrel, Bonner Macaque, Barking Deer, Four-horned Antelope, Otter and Langurs. The avian population comprises of over 200 species of birds belonging to 48 biological families. Ruling the avian family there are the Crested Hawk Eagles, Crested Serpent Eagle, Malabar Trogon, Malabar Whistling Thrush, Large Racket-Tailed Drongos, Spotted Babbler, Green Pigeons, Brown Dove, Malabar Grey Hornbill, Parakeets, Bulbuls, Cuckoos, Hornbills, Scops Owl, Tiny-eared Owl, Black Woodpecker, Mynas, Barbets, Buzzards, Harriers, Falcons and the King Vulture. The reptilian family has Crocodiles and Pythons. Common Krait and Bamboo Pit Snake are the other major reptiles in the park. The park also houses a variety of turtles, frogs and amphibians. Flora:
Supporting the rich wildlife are thickly forested regions in the hilly terrains. The flora in this region is quite diverse. It consists of Tropical evergreen forests, moist mixed deciduous, moist Teak forest, dry teak forest, grassy woodlands, shrubs and swamps. The Rosewood and Teak of Mudumalai are considered to be the two most valuable timber trees of India. Other commonly found trees are Bamboos, Sandalwood, Jacaranda, Mango, Jamun, Tamarind, Banyan, Pipal, and Plumeria. You can also witness the huge blossoms of Gulmohar, Indian Labumusum, Aredesia and Solanancea in this region.