How to Reach Coorg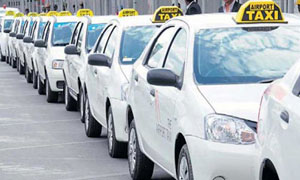 One of the most beautiful and exotic hill stations in South India - Coorg is among the most visited tourist destinations in Karnataka. Located at a distance of about 120 km from Mysore and about 195 km from the state capital Bangalore, Coorg offers an unforgettable holiday experience amid its picture -perfect beauty characterized by lush green plantations, steep hills, hanging valleys and deep gorges. Before embarking on a Tour to Coorg, you must have first-hand information on How to Reach Coorg.
From Bangalore, there are 2 ways to reach Coorg in Karnataka. Both the routes cover almost equal distance, that of about 250-260 km. The route via Mysore is the more frequented one for reaching Coorg. This route runs entirely on State highways and from Bangalore (MG Road) to the junction after Srirangapatna is 125 km which you can cover in 2.5 hrs. Thereafter, you will take the Mysore-Hunsur Road, SH88. Go ahead and take Hunsur bypass road and you'll reach Medikeri - the district headquarters of Coorg. The drive from Hunsur to Coorg will take you through scenic locales and sprawling coffee plantations.
The second route to reach Coorg runs via Neelamangal, Kunigal, and Chanrayapatna, which are all located on the National highway; hence the roads are excellent.
Ootyindia.com brings you complete information on How to Reach Coorg:
How to Reach Coorg by Air: The nearest airport is at Mangalore, at about 135 km from Coorg. The second nearest airport is at Bangalore - about 250 km from Coorg.
How to Reach Coorg by Rail: The nearest railway station is Mysore, about 55 km away. Mysore is well connected to the rest of India with extensive rail network. You can also use the rail stations in Mangalore and Hassan for reaching Coorg.
How to Reach Coorg by Road: Coorg is well connected by roadways with all major cities in Karnataka. Cities like Mysore (120 km), Mangalore (135 km), Bangalore (260 km), and Hassan (115 km) are linked by roadways with Coorg.