Tour to Mudumalai Wildlife Sanctuary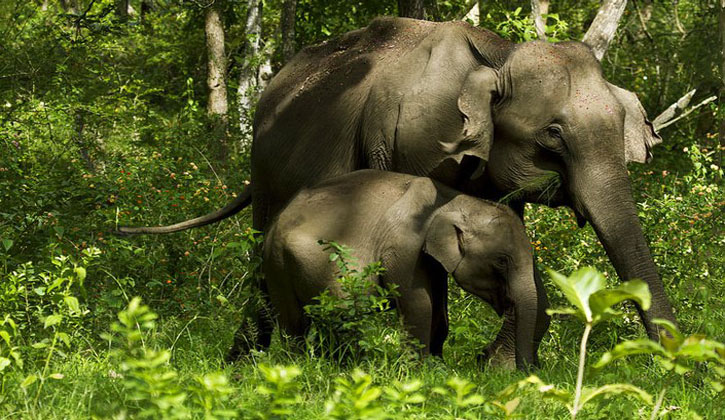 Mudumalai Sanctuary near Nagarhole is one of the finest Bird sanctuaries in India. Mudumalai sanctuary is located near Nagarhole at an altitude of 1140 m above the sea level. Beauty is not exactly the word to describe the setting around the bird sanctuary as it far better than just being beautiful. The green hills, blue water and the fields being dotted with wild animals, it is a marvelous scene to behold. Tour to Mudumalai is a must when you are on an excursion from Nagarhole as it is a place worth a visit. Excursions from Mudumalai Sanctuary is another interesting thing to do on a trip to Nagarhole. Know more about Mudumalai sanctuary like how to reach Mudumalai from ootyindia.com
Wildlife in Mudumalai Sanctuary:
Mudumalai Wildlife Sanctuary stretches for acres of land with varied vegetation. The hilly terrains are filled with dense deciduous forests. The sanctuary is richly filled with Bamboos, Natural teak, Anogeissus latifolia, Terminalia, Crenulata/Terminalia Tomontosa, Grewia, and Indian Labumusum, Aredesia and Solanancea.
The eminent wildlife sanctuary houses a lot of Elephants, Gaur, Banner, Macaque, Common Langur, Tigers, Leopards, Chital, Panther, Sloth Bear, Python, Barking Deer, Four Horned Antelope, Otter, Crocodiles (Mugger), Giant Flying Squirrel, Sambar, Hyena, Wild Dog, Wild Boar, Mouse Deer, Spotted Deer, Jackal, Hare, Porcupine and Mongoose.
There are innumerable birds in the sanctuary like Peacock, Grey Jungle Fowl, Red Spur Fowl, Grey Partridge Quails, Goggle Eyed Plower, Malabar Whistling Thrush, Large Racket-Tailed Dronge, The Magpie-robin, Spotted Babbler, Small Green Barbet, Green Pigeons, Brown Dove, Malabar Grey Hornbill, Bulbuls, Mynahs, etc. The carnivores from the avian class include Eagles, Hawks, Buzzards, Harriers, Falcons and King Vulture.