Place To Visit Around Ooty - The phrase rings a bell. Ooty, the queen of hills, is a very beautiful hill town in India, then why would anyone think about visiting places around Ooty? Why get settled when you can visit various other places located in Ooty's vicinity? Ooty is a destination where one can never fall out of options looking for close detours. There are various side trips one can plan for tourist places around Ooty. Here is a small synopsis of the top 10 places to visit around Ooty that are worth visiting to make the trip to Ooty even more memorable.
Coonoor
Along with sightseeing in Ooty, Coonoor could also be explored on a day trip. Coonoor is a perfect paradise for nature lovers. Apart from the views of wildflowers, Coonoor also offers a perfect landscape for trekking and hiking. Thus, visitors can instill the element of thrill and excitement by a visit along with their trip to Ooty. Read More
State: Tamil Nadu
Distance: 18 km (50 mins)
Famous For: Hill Stations, Gardens, Forts, Falls, Golf, lamb's rock
Alleppey
Alleppey/Alappuzha is popularly known as the "Venice of East" due to its numerous waterways. The extensive networks of canals, lagoons and lakes contribute to the lifeline of Alleppey. This backwater destination was founded by Raja Keshawadasan, Divan of Travanacore, in 1762. This pristine town with numerous coconut palms and tiny villages could best be explored while sailing on a houseboat.
State: Kerala
Distance: 307 km (4 hours 20 mins)
Famous For: Backwaters, Beaches, Churches, Temples, Boat Races
Bandipur National Park
For wildlife enthusiasts, Bandipur National Park is a place to visit. The national park is close to Ooty and thus, makes a great side trip. The rich flora and fauna and natural beauty of the place wins the heart of visitors. The national park is also praised for providing natural shelter to beautiful native and migratory birds. Read More
State: Karnataka
Distance: 94 km (1 hour 30 mins)
Famous For: Wildlife (Tigers, Monitor Lizard, Little Spiderhunter, Emblica officinalis) , Hills, Sandalwood
Bangalore
The silicon valley of India and the cosmopolitan city of India, Bangalore is a must Travel destination. The city is dotted with various attractions and thus, the string corporate sector has attracted both leisure and business travelers. The nightlife of Bangalore has also attracted tourists to enjoy the vivid colors of Bangalore. Read More
State: Karnataka
Distance: 267 km (5 hours 10 mins)
Famous For: Silicon Valley, Cosmopolitan, Gardens, Wildlife, Pubs, IT, Museums, Amusement Parks, Shopping, Lakes, Temples
Kodaikanal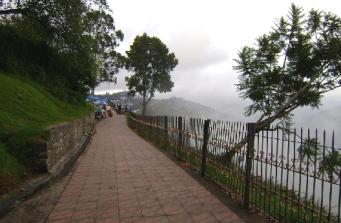 kodaikanal is one of the popular tourist destinations near Ooty. The picturesque destination wins the hearts of nature lovers and travelers looking for some peaceful time in solitude. Visit to Kodaikanal is considered an ideal side trip for the visitors of Ooty. The hill town is located at a height of 2133 m amidst the Pali Hills. The Kurinji flower, which blooms once in 12 years, also adds to the popularity of the place along with internationally reputed educational institutions, and fresh fruits & plums. Read More
State: Tamil Nadu
Distance: 255.2 km (6 hours 9 mins)
Famous For: Hills, Lake, Parks, Museum, Falls, Viewpoints, coaker's Walk
Nagarhole National Park
Nagarhole is another wildlife destination in Karnataka, located close to Ooty tourism places. Thus, Ooty is a perfect travel destination for nature lovers and wildlife enthusiasts. Apart from rich flora and fauna, the place is praised for beautiful falls. There also are temples that have popular mythological stories associated. Nagarhole is a blissful experience for holidaymakers. Read More
State: Karnataka
Distance: 163 km (3 hours 10 mins)
Famous For: Wildlife (Tiger, Wild Boar, Pangolin, Woodland Birds, Dalbergia Latifolia, Marsh Crocodile) Temples, Falls
Mudumalai Wildlife Sanctuary
Along with natural beauty, rich flora and fauna of Tamil Nadu has attracted wildlife enthusiasts from all across the globe. The Mudumalai Wildlife Sanctuary is a must visit on the list of wildlife enthusiasts to explore the rich flora and fauna. The wildlife sanctuary provides shelter to various conserved and threatened animal species. Beautiful native and migratory birds also find shelter here. Read More
State: Tamil Nadu
Distance: 46 km (1 hour 23 mins)
Famous For: Wildlife (Tiger, Leopard, Alpine Swift, Malabar Pit Viper), Moyar Rive, Elephant Safari, falls, lakes, Museum, Hills
Mysore
Mysore is popular for being the 2nd largest city of Karnataka. The celebration of Dussehra, mythological significance and beautiful palaces have also marked the city as a must visit travel destination in India. Travelers visiting the Ooty can make their tour memorable with a visit to Mysore. It is also located in proximity with Ooty, and can be reached with a drive of 2 hours. Read More
State: Karnataka
Distance: 126 km (2 hours)
Famous For: Heritage, Palaces, Gardens, Lakes, Museums, Temples, Churches, Amusement Parks, Zoo, Lalitha Mahal, Chamundi Hills
Coimbatore
In Tamil, Coimbatore is known as Kovai and is popular due to industrial business. According to the records of 2001, Coimbatore has been recorded as the 2nd largest city in Tamil Nadu. Additionally, Coimbatore is also the Kovai district's directorial headquarters. Visitors to Ooty can also plan for a side trip to Coimbatore. Read More
State: Tamil Nadu
Distance: 90 km (2 hours 30 mins)
Famous For: Wildlife, Gardens, Temples, Rivers, Museum, Falls, Dams, Amusement Parks
Coorg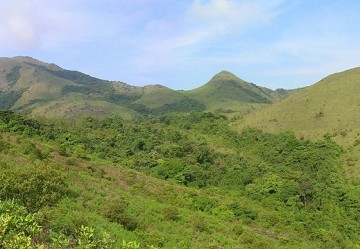 Beautiful falls complemented with natural setting has attracted nature lovers and travelers wanting to spend some time in solitude. Coorg also offered trekking experience for adventure lovers. The unspoilt beauty also makes it a sought-after honeymoon destination. This hill town is well-connected with Ooty through roadways. Read More
State: Karnataka
Distance: 238 km (4 hours)
Famous For: Hill Stations, Forts, Falls, Temples, Trekking, Honeymoon